The Loonie-Tic BMW Riders of Quinte West is a local BMW Motorcycle Club, BMW MOA Chartered Club #292, BMW RA Chartered Club # 316. The club is located in Cobourg, Ontario on the shores of Lake Ontario.
The Loonie-Tic BMW Riders emerged from the 2002 BMW MOA International Rally held in Trenton, Ontario. This new club was created to serve BMW riders in southeastern Ontario.
The club sponsors a rally each summer at Centennial Park in Trenton, a relaxing location featuring not only excellent camping facilities but also nearby accomodations and restaurants. The 2016 edition will be known as the Return to Trenton Rally 14, and it will take place this year from August 19 – 21. Check out the official notice elsewhere on this site !
The leadership of the club comes from the membership. Members nominate and elect managing officers each year and have a say in every facet of club business and activities. The club's year runs from Nov 1 to Oct 31, with elections in October. There is a quarterly newsletter available to all club members with the latest ride stories, photos, and a schedule of upcoming events.
The monthly social meeting is a luncheon which takes place usually on the third Sunday of each month at various locations in the area. The club executive meets monthly as well, with any member invited to attend. There are several group rides each year and many members meet informally for day trips, weekend excursions, and rides to rallies.
How Thick Does The Glass Have To Be In Order To Be Bulletproof?
In this highly volatile world, no one is completely safe. From a common man to important personality, such as politicians; celebrities to foreign delegates are facing some kind of threat. Even the military officials face death threat from time to time. The only way through which a normal citizen to important personnel can remain protected is by traveling in armored vehicles.
The Specialty of Armored Vehicles
The specialty of armored vehicles also known as bulletproof cars is that the whole vehicle is armored. The entire vehicle is capable of providing all-round protection to the occupants. Hence, investing in armored cars is considered to be a great option as it can provide protection from all kind of assaults.
Right from the body of the car to the ceilings and floor of the car is armored. The engine is made ballistic proof so that it doesn't catch fire. Apart from that, bulletproof glass is used for the windows of the cars.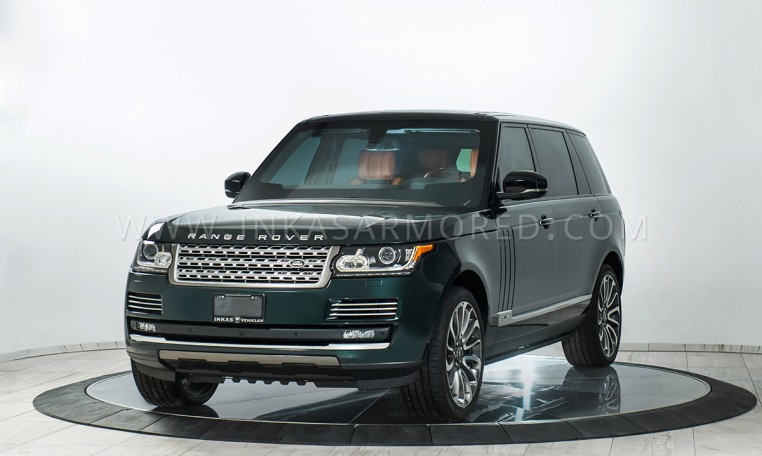 Bulletproof Glass for Cars
The armored vehicle industry is undergoing a sea-change. Hence, one important modification that has been brought about is the bulletproof glass. Now, the bulletproof cars come with thick glass window panes. However, the thickness of the glass doesn't hinder one from getting a clear view. Even if a glass of 32 to 89mm is used, getting a transparent view isn't a bit of problem.
Types
Although bulletproof glass is used in the in the windows of an armored car, still it can be used in buildings or jewelry stores that require high-level of security. However, bullet resistant glasses are available in four forms. They are made up of following materials:
It weighs just half the weight of glass but is very effective. It can provide stability. Hence, this type of glass is suitable for indoor bullet resistant system and not for bulletproof cars.
Bulletproof glass made from acrylic and polycarbonate is very strong. It weighs less than glass and offers a greater level of visibility. It can easily stop bullets.
Glass Thickness
The level of protection can be easily increased if the bulletproof glass materials are organized in layers. If the layer is very thick, it can provide a high level of protection. For instance, a B4 armored glass can stop shots from a handgun. For instance, it can protect one from 7.62X33/.30 CAL carbine. Similarly, bulletproof cars making use of B7 armored glass is 70mm thick can stop high-powered rifle.
Customers can customize the ballistic protection level according to their requirement. They can ask for B3 level protection in order to remain protected from 9mm bullets; .357 Magnum; .44 Magnum, etc. Also, one can ask for a bulletproof glass with B6 level armoring as it can protect against armor-piercing bullets.
The hard glass can scatter the energy and flatten the tip of the bullet; whereas the soft glass can make the glass more flexible. Hence, with increased protection, occupants can easily remain safe.